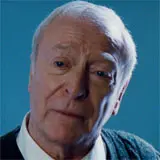 The Dark Knight Rises continued its North American box office dominance on Friday by defeating both newcomers, Total Recall and Diary of a Wimpy Kid: Dog Days. Barring an extremely unlikely monumental collapse, The Dark Knight Rises should wrap its third consecutive weekend box office victory.
The Dark Knight Rises drummed up $10.4 million in business on Friday, a 41 percent drop from the same day a week prior. Overall the third and final Christopher Nolan-directed Batman film is at $328.6 million and counting at the domestic box office. For comparison's sake, The Dark Knight stood at $364 million through the same number of days.
Sony did everything in their power to drum up interest in Total Recall with countless advertisements, interviews, sneak preview clips and featurettes, and even a behind-the-scenes look at set construction that aired on the DIY Channel. Thanks to those efforts, Total Recall starring Colin Farrell, Jessica Biel, Kate Beckinsale and Bryan Cranston gave Batman a run for his money with $9.2 million.
With an estimated budget of $125 million, Total Recall's debut can only be considered a disappointment. It's only tracking for a $25 million opening weekend and will struggle to reach $100 million by the time its box office run concludes. Adding insult to injury, the original Total Recall opened to $8 million more than 20 years ago without the benefit of inflation or a larger screen count.
The second big newcomer, Diary of a Wimpy Kid: Dog Days, scored $5.85 in its first day of release. That's well behind the $7.3 and $7.4 million put up by the first two films in the kids series, and the first sign that audiences are beginning to get burnt out on the Wimpy Kid adventures. Even so, the $22 million in production costs will be mostly made up after the first weekend as Diary of a Wimpy Kid: Dog Days should complete the three-day frame between $17 and $18 million.
Be sure to return on Sunday to see if The Dark Knight Rises was able to extend its lead over Total Recall, or if the underdog picked up steam on Saturday and Sunday to give Batman a run for his money.