Today, The Criterion Collection officially announced their upcoming slate of films for the month of November and it is quite an assortment of some of cinema's most revered films and beloved filmmakers.
Of the five releases (three standalone releases and two box sets), two of these are new additions to the collection. Sidney Lumet's 1957 acclaimed courtroom drama 12 Angry Men and Krzysztof Kieslowski's amazing Three Colors Trilogy. This is being released as a three-disc box set comprised of all three films (Blue, White and Red) which not only serve to symbolize the French flag, but they also represent the tenets of the French revolution (liberty, equality and fraternity).
The other three releases provide some much requested upgrades to some of Criterion's most beloved DVD releases. First, there is Jean Renoir's The Rules of the Game, a French gem from 1939 that is equal parts critique and comedy. Next up is Wes Anderson's 1998 coming of age tale (and one of my personal favorites), Rushmore. Rounding out the month is Ingmar Bergman's exceptional Fanny & Alexander box set. This set collects both the theatrical cut of the film, as well as the longer, TV version along with all of the special features from the previous DVD set, although its slimmed down from five DVDs to three Blu-rays.
As per usual, each release carries a MSRP of $39.95, save for the Fanny & Alexander set which comes in at $59.95 and Three Colors Trilogy, with a $79.95 price tag. Below you will find all of the release dates and special features for each release.
Fanny & Alexander, 1982 (Release Date: November 8, 2011)
High-definition digital restorations of the television and theatrical versions of Fanny and Alexander
High-definition digital restoration of Ingmar Bergman's feature-length documentary The Making of Fanny and Alexander
Ingmar Bergman Bids Farewell to Film: A sixty-minute conversation between Bergman and film critic Nils Petter Sundgren recorded for Swedish television in 1984
Audio commentary on the theatrical version by film scholar Peter Cowie
A Bergman Tapestry: A documentary featuring interviews with cast and crew
Costume sketches and footage of the models for the film's sets
Stills gallery
Theatrical trailer
Optional English-dubbed soundtrack for the theatrical version
Booklet featuring essays by documentarian and film historian Stig Björkman, novelist Rick Moody, and film scholar Paul Arthur
The Rules of the Game, 1939 (Release Date: November 15, 2011)
Introduction to the film by Jean Renoir
Audio commentary written by film scholar Alexander Sesonske and read by filmmaker Peter Bogdanovich
Version comparison: side-by-side analysis of the film's two endings, and an illustrated study of Renoir's shooting script
Selected-scene analysis by Renoir historian Christopher Faulkner
Excerpts from Jean Renoir, le patron: La Regle et l'exception (1966), a French television program directed by Jacques Rivette
Part one of Jean Renoir, a two-part 1993 BBC documentary by David Thompson
Video essay about the film's production, release, and later reconstruction
Jean Gaborit and Jacques Durand discuss their reconstruction and re-release of the film
Interviews with Renoir's son and assistant cameraman Alain Renoir, set designer Max Douy, and actress Mila Parély
Written tributes to the film and Renoir by J. Hoberman, Kent Jones,Paul Schrader, Wim Wenders and others
Improved English subtitle translation
Booklet featuring writings by Sesonske, Renoir, Henri Cartier-Bresson, Bertrand Tavernier, and François Truffaut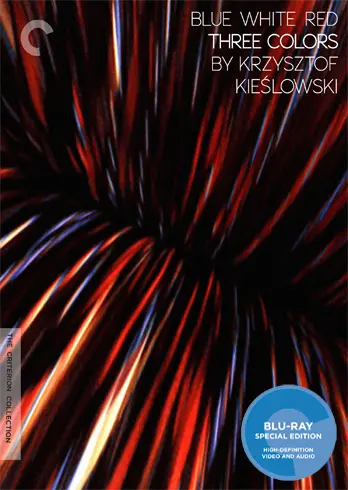 Three Colors Trilogy, 1993-1994 (Release Date: November 15, 2011)
Three cinema lessons with director Krzysztof Kieslowski
New interviews with composer Zbigniew Preisner, writer Krzysztof Piesiewicz and actors Julie Delpy, Zbigniew Zamachowski and Irene Jacob
Selected-scene commentary for Blue with actress Juliette Binoche
Three new video essays, by film writers Annette Insdorf, Tony Rayns and Dennis Lim
Kieslowski's student short The Tram (1966) and his fellow student's short from the same year The Face, which features Kieslowski in a solo performance
Two short documentaries by Kieslowski: Seven Women of Different Ages (1978) and Talking Heads (1980)
Krzysztof Kieslowski: I'm So-So . . . (1995), a feature-length documentary in which the filmmaker discusses his life and work
Two multi-interview programs, Reflections on Blue and Kieslowski: The Early Years, with film critic Geoff Andrew, Binoche, filmmaker Agnieszka Holland, cinematographer Slawomir Idziak, Insdorf, Jacob and editor Jacques Witta
Interviews with producer Marin Karmitz and Witta
Behind-the-scenes programs for White and Red, and Kieslowski Cannes 1994, a short documentary on Red's world premiere
Original theatrical trailers
New and improved English subtitle translations
Booklet featuring essays by critics Colin MacCabe, Nick James, Stuart Klawans and Georgina Evans, an excerpt from Kieslowski on Kieslowski and reprinted interviews with cinematographers Slawomir Idziak, Edward Klosinski and Piotr Sobocinski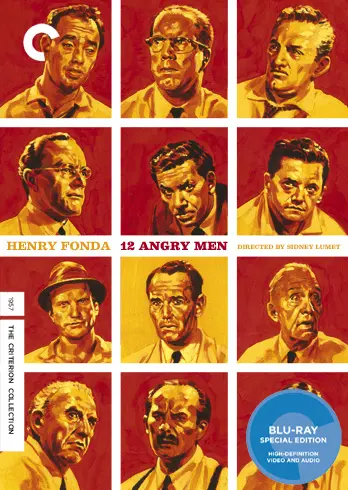 12 Angry Men, 1957 (Release Date: November 22, 2011)
Twelve Angry Men: From Television to the Big Screen: A video essay by film scholar Vance Kapley comparing the Sidney Lumet and Schaffner versions
Frank Schaffner's 1955 television version, with an introduction by Ron Simon, director of the Paley Center for Media Studies
Archival interviews with Lumet
New interview about the director with writer Walter Bernstein
New interview with Ron Simon about television writer Reginald Rose
New interview with cinematographer John Bailey in which he discusses cinematographer Boris Kaufman
Tragedy in a Temporary Town (1956), a teleplay directed by Lumet and written by Rose
Original theatrical trailer
Booklet featuring an essay by writer and law professor Thane Rosenbaum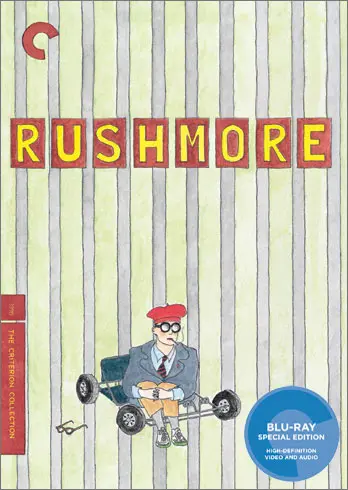 Rushmore, 1998 (Release Date: November 22, 2011)
New high-definition digital transfer of the director's cut supervised by director Wes Anderson
Audio commentary by Anderson, co-writer Owen Wilson and actor Jason Schwartzman
The Making of Rushmore: An exclusive behind-the-scenes documentary by Eric Chase Anderson
Max Fischer Players Present: Theatrical "adaptations" of Armageddon, Out of Sight and The Truman Show, staged for the 1999 MTV Movie Awards
Episode of The Charlie Rose Show featuring Anderson and actor Bill Murray
Cast audition footage
Wes Anderson's hand-drawn storyboards, plus a film-to-storyboard comparison
Props, posters, behind-the-scenes photos and other graphic ephemera
Original theatrical trailer
Collectible poster
Booklet featuring an essay by film critic Dave Kehr