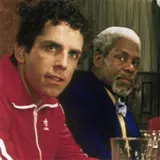 During the summer months, theaters are often full of blockbusters and "popcorn" films; movies meant to make one turn off their brain and forget the world around them and its troubles. Much like they do all year long, the folks at The Criterion Collection have a multitude of summer Blu-ray offerings during the months of July and August that demand one's brain be "on" and fully aware and ready for thoughts, ideas, and discussion.
In July, Criterion is releasing four Blu-ray titles, three of which are upgrades of previously released DVDs in the collection. Leading off these upgrades is Jim Jarmusch's sophomore directorial effort Down By Law, a 1986 noir-ish comedy starring Tom Waits. The other two upgrades come from director Whit Stillman; 1990's Metropolitan and 1998's The Last Days of Disco. Both films look take a look at various aspects of Manhattan life with a dry humor and wit that Stillman made his own.
The last and latest addition to the collection in July is director Aki Kurismaki's Le Havre. The film follows an optimistic shoe shiner who befriends a young African refugee and attempts to prevent his deportation. This film was released theatrically in 2011, making it one of the newest films to become a part of Criterion's "continuing series of important classic and contemporary films".
Moving on to August, it's almost a complete reverse as Criterion brings five new additions to the collection and only one upgrade.
August begins with two releases from the acclaimed directors (and brothers) Luc and Jean-Pierre Dardenne; Rosetta and La Promesse. Both films are intense, but varying looks at economic hardships through the lens of two of the world's most gripping filmmakers.
Just as July before it, August also sees another film released in 2011, Weekend. The first film from writer/director/editor Andrew Haigh, Weekend takes a candid honest look at love and sexuality. On the opposite end of the timeline comes Lonesome, an almost silent film from 1928, directed by Paul Fejos; a true auteur credited with bridging the gap between the silent and talkie eras. The release also contains two more of Fejos' films, The Last Performance and a reconstruction of his musical Broadway.
Rounding out the new additions August is Quadrophenia, a coming-of-age rock & roll opera from The Who. Fans of the band will be happy to hear there is a new 5.1 audio mix for the film, as well as a wealth of new supplements made just for this release.
The one and only upgrade is one that many have been clamoring for, myself included, Wes Anderson's The Royal Tenenbaums. A witty, acerbic look at one of the most gifted and eccentric families that never was. A tale of acceptance and redemption, it's considered by many to be Anderson's best work.
All of the July and August films fall under Criterion's standard MSRP of $39.95. Listed below are all artwork, release dates and supplemental materials found on each release.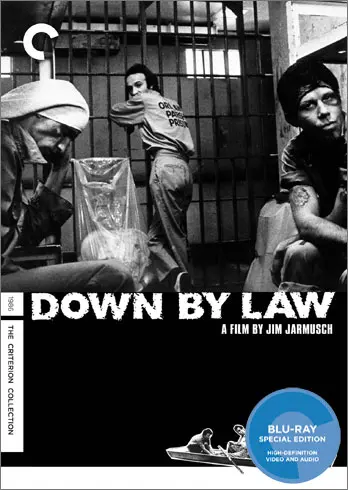 Down By Law (Release Date: July 17, 2012)
Pre-order at Amazon.com for $27.99
New, restored digital transfer, supervised by director Jim Jarmusch, with uncompressed monaural soundtrack on the Blu-ray edition
Audio interview with Jarmusch from 2002
Interview with director of photography Robby Muller from 2002
Footage from the 1986 Cannes Film Festival, including a press conference with Jarmusch and actors John Lurie, Roberto Benigni, and Nicoletta Braschi, and an interview with Lurie, featuring commentary
Sixteen outtakes
Music video for Tom Waits's cover of Cole Porter's "It's All Right with Me," directed by Jarmusch
Q&A with Jarmusch in which he responds to fans' questions
Recordings of phone conversations between Jarmusch and Waits, Benigni, and Lurie
Production Polaroids and location stills
Trailer
Isolated music track
Optional French dub track, featuring Benigni
PLUS: An essay by critic Luc Sante
Metropolitan (Release Date: July 24, 2012)
Pre-order at Amazon.com for $27.99
Restored high-definition digital transfer, supervised by director Whit Stillman and cinematographer John Thomas, with uncompressed monaural soundtrack on the Blu-ray edition
Audio commentary by Stillman, editor Christopher Tellefsen, and actors Chris Eigeman and Taylor Nichols
Rare outtakes and alternate casting, with commentary by Stillman
PLUS: A booklet featuring an essay by critic Luc Sante
Last Days of Disco (Release Date: July 24, 2012)
Pre-order at Amazon.com for $27.99
Restored high-definition digital transfer, supervised and approved by director Whit Stillman, with 5.1DTS-HD Master Audio soundtrack on the Blu-ray edition
Audio commentary featuring Stillman and actors Chloe Sevigny and Chris Eigeman
Four deleted scenes with commentary by Stillman, Eigeman, and Sevigny
Audio recording of Stillman reading a chapter from his book The Last Days of Disco, with Cocktails at Petrossian Afterwards
Behind-the-scenes featurette
Stills gallery with captions by Stillman
Original theatrical trailer
PLUS: An essay by novelist David Schickler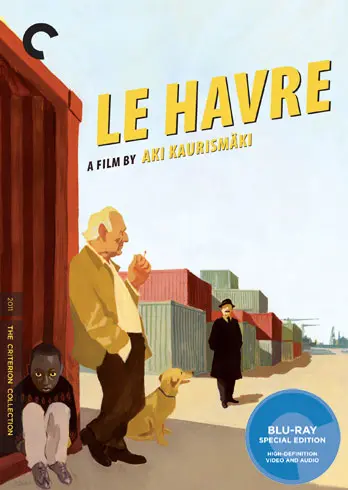 Le Havre (Release Date: July 31, 2012)
Pre-order at Amazon.com for $27.99
New high-definition digital transfer, approved by director Aki Kaurismaki, with 5.1 surround DTS-HD Master Audio soundtrack on the Blu-ray edition
New interview with actor Andre Wilms
Cannes Film Festival press conference from 2011, featuring cast and crew
French television interview with Kaurismaki, Wilms, and actors Jean-Pierre Darroussin and Kati Outinen
Concert footage of Little Bob, the rock group featured in the film
Trailer
New English subtitle translation
PLUS: A booklet featuring an essay by film critic Michael Sicinski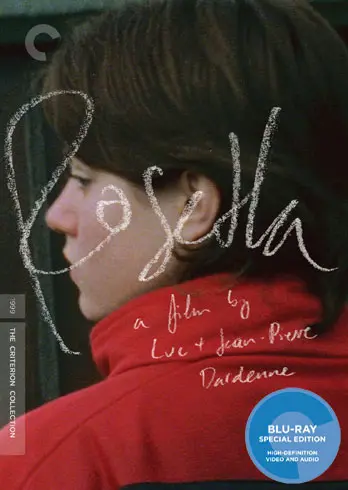 Rosetta (Release Date: August 14, 2012)
New, restored high-definition digital transfer, supervised by director of photography Alain Marcoen, with 2.0 surround DTS-HD Master Audio soundtrack on the Blu-ray edition
Conversation between film critic Scott Foundas and filmmakers Luc and Jean-Pierre Dardenne
New interview with actors Emilie Dequenne and Olivier Gourmet
Trailer
New English subtitle translation
PLUS: A booklet featuring an essay by film critic Kent Jones
La Promesse (Release Date: August 14, 2012)
New, restored high-definition digital transfer, supervised by director of photography Alain Marcoen, with 5.1 surround DTS-HD Master Audio soundtrack on the Blu-ray edition
Conversation between film critic Scott Foundas and filmmakers Luc and Jean-Pierre Dardenne
New interviews with actors Jeremie Renier and Olivier Gourmet
Trailer
New English subtitle translation
PLUS: A booklet featuring an essay by film critic Kent Jones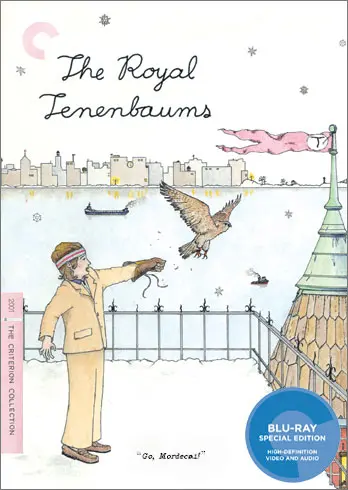 The Royal Tenenbaums (Release Date: August 14, 2012)
Restored high-definition digital transfer, supervised by director Wes Anderson, with 5.1 surroundDTS-HD Master Audio soundtrack on the Blu-ray edition
Audio commentary by Anderson
With the Filmmaker: Portraits by Albert Maysles, featuring Anderson
Interviews with and behind-the-scenes footage of actors Gene Hackman, Anjelica Huston, Ben Stiller, Gwyneth Paltrow, Luke Wilson, Owen Wilson, Bill Murray, and Danny Glover
Outtakes
The Peter Bradley Show, featuring interviews with additional cast members
Scrapbook featuring young Richie's murals and paintings, still photographs by set photographer James Hamilton, book and magazine covers, and storyboards
Studio 360 radio segment on painter Miguel Calderon, along with examples of his work
Trailers
Insert with Eric Anderson's drawings of the Tenenbaum house
PLUS: An essay by film critic Kent Jones
Weekend (Release Date: August 21, 2012)
New high-definition digital restoration, approved by director Andrew Haigh and director of photography Ula Pontikos, featuring 2.0 surround DTS-HD Master Audio soundtrack on the Blu-ray edition
New program featuring interviews with Haigh, Pontikos, producer Tristan Goligher, and actors Tom Cullen and Chris New
New interview with Haigh on the film's sex scenes
On-set video footage shot by New and others, and two scenes from Cullen's and New's auditions
Video essay on the film's set photographers, Oisin Share and Colin Quinn
Cahuenga Blvd. (2005) and Five Miles Out (2009), two short films by Haigh
Trailer
PLUS: A booklet featuring an essay by film critic Dennis Lim
Lonesome (Release Date: August 28, 2012)
New digital restoration, featuring uncompressed monaural soundtrack on the Blu-ray edition
Audio commentary featuring film historian Richard Koszarski
The Last Performance, director Paul Fejos's 1929 silent starring Conrad Veidt, with a new score by Donald Sosin
Reconstructed sound version of Broadway, Fejos's 1929 musical
Fejos Memorial, a 1963 visual essay produced by Paul Falkenberg in collaboration with Fejos's wife, Lita Binns Fejos, featuring Paul Fejos narrating the story of his life and career
Audio excerpts about Broadway from an interview with cinematographer Hal Mohr
PLUS: A booklet featuring essays by critic Phillip Lopate and film historian Graham Petrie and an excerpt about Lonesome from Fejos's autobiography
Quadrophenia (Release Date: August 28, 2012)
New high-definition digital restoration of the uncut version, with the original 2.0 stereo soundtrack as well as an all-new 5.1 surround mix, supervised by the Who and presented in DTS-HD Master Audio on

the Blu-ray edition

New audio commentary featuring director Franc Roddam and director of photography Brian Tufano
New interview with Bill Curbishley, the film's coproducer and the Who's comanager
New interview with the Who's sound engineer, Bob Pridden, discussing the new mix, featuring a restoration demonstration
On-set and archival footage
Behind-the-scenes photographs
PLUS: A booklet featuring an essay by critic Nick James, a reprinted personal history by original mod Irish Jack, and Pete Townshend's liner notes from the album