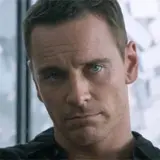 Ridley Scott's The Counselor starring Michael Fassbender, Penelope Cruz, Cameron Diaz, Javier Bardem and Brad Pitt will makes Blu-ray and DVD debut on a release date of February 11 with a new unrated extended cut.
The Blu-ray and DVD combo pack of The Counselor includes the theatrical cut with a run time of 140 minutes as well as the unrated extended cut at 162 minutes. That's almost a half hour's worth of additional footage built into the new cut.
The Counselor Blu-ray presentation will be in 2.4:1 1080p video and 5.1 DTS-HD Master Audio. Bonus features are as follows:
Truth of the Situation
Virals
Here's the film's official synopsis:
An all-star cast, featuring Michael Fassbender, Brad Pitt, Cameron Diaz, Javier Bardem, and Penelope Cruz, sizzles in this adrenaline-fueled thriller from visionary director Ridley Scott and Academy Award-winning novelist Cormac McCarthy. A talented lawyer (Fassbender) known for doing the right thing for the wrong people decides to put his connections to the test by diving into a treacherous drug deal for some quick cash. But The Counselor soon learns that having it all could mean losing everything.
Check out The Counselor Blu-ray cover art below.