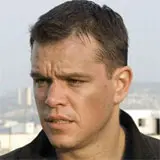 There's a new box set sitting atop Amazon's hourly Blu-ray bestsellers chart and it's been in stores for a year already. That usually means there's a sale going on, and in this case it's one worth taking note of.
For a limited time, Amazon.com is selling The Bourne Trilogy Blu-ray box set which includes The Bourne Identity, The Bourne Supremacy and The Bourne Ultimatum on Blu-ray for only $34.99. That's 50% off the $70 list price and a little over $10 per Bourne film.
The sale could continue for a few more days or end after today. I don't know. But right now Bourne is firing on all cylinders to top Toy Story 3, Iron Man 2 and Kick-Ass.
Click here to purchase The Bourne Trilogy on Blu-ray for $34.99 at Amazon.com.