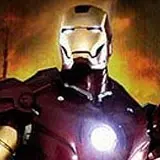 Marvel's Thor Asgard scenes were shot on sound stages in California. Captain America: The First Avenger is still filming in the United Kingdom. Their next film to begin production, The Avengers, will be based at neither.
According to LIBN, Marvel will be setting up shop for The Avengers at Grumman Studios in Bethpage, located on Long Island, New York. The studio was most recently the home of Angelina Jolie's Salt.
According to the studio's head chief, Marvel will occupy all seven sound stages for a period of several months. Set construction will commence in November with previous rumors suggesting photography to commence in February.
This move by Marvel Studios coordinates with rumors expecting the film's events to be centered in New York City. Thur far plot details on writer and director Joss Whedon's story have been kept under wraps.