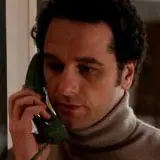 FX reacted to a ratings boost for the fourth episode of The Americans on Wednesday night by renewing the Cold War-era drama for a second season.
Starring Keri Russell, Matthew Rhys and Noah Emmerich, The Americans is a retro show set during the early 1980s when the Cold War was still in full effect. It centers around a husband and wife team whom are actually embedded spies from Russia and have been for over two decades. With kids needing them more than ever and an FBI agent living across the street whose job it is to catch Soviet spies, their cover and desire to work for Mother Russia is more fragile than ever.
This past Wednesday's episode of The Americans posted a sizable 22 percent bump in the 18-49 demo that advertisers key in on most. This came after the second and third episodes saw ratings decline from the series premiere. There is still plenty of The Americans in its inaugural season with nine more until the May 1 season finale.
The Americans airs on FX at 10/9c on Wednesday nights. Given the show's success and news that will be generated from the second season renewal, a marathon of the first five episodes will air on Friday, March 1 in an attempt to reel in additional viewers.