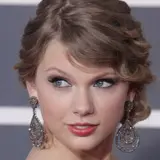 Taylor Swift is bound and determine to spread her country wings in Hollywood but she may have to rely on her vocal acting to kickstart a career.
Universal has added Swift along with Danny DeVito, Ed Helms, Zac Efron, Rob Riggle and Betty White to lend their voices to the principle characters in Dr. Seuss' The Lorax feature-length CGI animated 3D film. Illumination Entertainment, who hit a home run at the box office with Despicable Me, are developing and executing the project on the heels of recently wrapping their second big feature, Hop, due in theaters on April 1.
As you can certainly ascertain from the cast list, DeVito will play The Lorax who spreads the message of hope throughout a colorfully rendered Seussian world. Helms will voice Once'ler and Riggle will voice King O'Hare.
Betty White will lend her voice to Grammy Norma whose grandson, Ted (Efron), seeks out the Lorax. Swift's vocals will bring life to Audrey, the girl Ted can't seem to get off his mind.
Swift made her acting debut in 2009 on an episode of CSI: Crime Scene Investigation. She then appeared briefly alongside Taylor Lautner in the hit romcom Valentine's Day as a ditzy high school girl. She's also rumored to be attached to the potential future romcom One Night with You along with Lindsay Lohan.
Dr. Seuss' The Lorax in 3D is due in theaters a little less than a year from now on March 2, 2012.
Source: Deadline