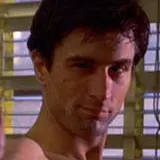 Sony Picture Home Entertainment has notified retailers that a trio of catalog classics are coming to Blu-ray Disc late this year and early next.
The first two titles, MirrorMask and Dr. Strangelove, are slated for December 9. This date pits them against powerhouses Dr. Seuss' Horton Hears A Who! and Lost: Season Four.
The third and highly sought after title, Taxi Driver, isn't due in stores until February 3.
As none of these titles have been officially announced by the studio these dates could change in the weeks ahead. We'll be sure to pass along developing information including disc specs, cover art and pre-order information as its available.
In the meantime we've added all three titles to our Blu-ray Future Releases section.