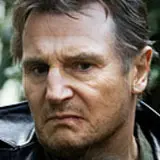 Fox this morning confirmed a January 15, 2013 release date for the Liam Neeson sequel Taken 2 on Blu-ray and DVD.
As retailers revealed earlier, Taken 2 comes to home video with a new extended unrated cut that runs roughly a minute longer than the theatrical cut, which is also included. If you have seen the original and not the sequel, Neeson is back utilizing his "particular set of skills" to inflict harm upon those that threaten his family.
The Blu-ray edition of Taken 2 will be presented in 2.35:1 1080p video and 5.1 DTS-HD Master Audio. Blu-ray bonus features include:
Black Ops Field Manual and Kill Counter
Tools of the Trade
Deleted and Extended Scenes
Alternative Ending
FX Piece
DVD and Digital Copy
Click here to pre-order Taken 2 on Blu-ray for $24.99 at Amazon.com, 38% off the $39.99 list price.