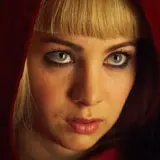 Funimation is set to release the first season of Syfy's cheeky girl-powered series Lost Girl on Blu-ray and DVD on October 23, 2012 per a pre-order listing at Amazon.com.
Lost Girl stars Anna Silk as Bo, a succubus who comes to learn the world she lives in is full of supernatural creatures, or Fae, whom have chosen to embrace a Light or Dark side within their own secretive society. Kris Holden-Ried co-stars as Dyson, a werewolf; Ksenia Solo as Bo's spunky human sidekick Kenzi; Zoie Palmer as Lauren, the Fae scientist for the Light Fae; and Richard Howland as Trick the knowledgeable Fae bartender.
The series originally began airing in Canada in 2010 on Showcase and two seasons totaling 35 episodes are already in the can. A third season comprised of 35 episodes has been ordered. Syfy began airing the first season in the States in January 2012.
The second season of Lost Girl will arrive on Blu-ray and DVD on November 13, 2012.
Click here to pre-order Lost Girl: Season 1 on Blu-ray for $34.99 at Amazon.com, 30% off the $49.98 list price.