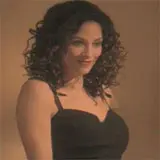 SyFy has passed along a new extended clip from the August 25 episode of Warehouse 13 to go along with news that the show has been picked up for a second season.
In "Duped," Eureka's Erica Cerra and Niall Matter co-star as a pair of Vegas grifters who have an artifact Pete and Myka are after. Unfortunately for them, the artifact has the ability to trap someone inside a mirror as Myka finds out the hard way in this clip.
The episode is the 8th of 12 in season one. The season finale, "MacPherson," airs on September 22 and guest stars CCH Pounder (The Shield) and Roger Rees (West Wing).