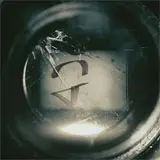 You can retire the blurry pirated YouTube videos of the Super 8 movie teaser trailer now as Paramount has released the real deal in high definition.
Super 8 is the super secret project J.J. Abrams is taking on between Star Trek films. The sci-fi endeavor, believed to be inspired by the Steven Spielberg films of the 1970s (Spielberg is co-producing Super 8), is based on a fictional event in 1979 where some sort of "thing" the government was keeping at Area 51 escapes from a crashed train. Part of the event or its aftermath "may" be captured by a super 8 camera though no one knows for certain yet.
On the surface, Super 8 shares much in common with Cloverfield with its mysterious teaser unveiling and thus far unknown cast. Rest assured there is no connection and Super 8 is not Cloverfield 2 in disguise. It is an entirely new Abrams intellectual property.
View the Super 8 teaser trailer in high definition at Apple.com.