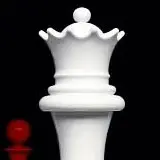 Months of speculation came to an end today when Summit Entertainment confirmed what we've suspected all along. The Twilight Saga: Breaking Dawn will be split into two films.
Summit's press release restates the November 18, 2011 release date the studio offered when Breaking Dawn was first announced as a film. That date is now locked in for Part 1, while Part 2 is presumed to arrive either the following summer or in November, 2012.
Bill Condon will direct both Breaking Dawn installments while Kristen Stewart, Robert Pattinson, Taylor Lautner, Billy Burke, Peter Facinelli, Elizabeth Reaser, Jackson Rathbone, Nikki Reed, Ashley Greene and Kellan Lutz are all mentioned by Summit as appearing in both Breaking Dawn films.
Production on The Twilight Saga: Breaking Dawn is scheduled to begin this fall. Both films are expected to be shot simultaneously.