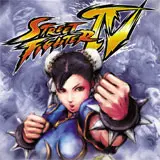 Capcom has nailed down a street date for Street Fighter IV which is only a week off what was generally thought to be the big date.
Street Fighter IV will hit stores in North America on February 17, a week later than retailer listings suggesting February 10. The European launch is only a few days later on February 20.
Universal's Street Fighter movie has already been announced for a Blu-ray debut on February 10. Playstation 3 owners can technically play the game and see the movie in 1080p with the same controller.
We also have a brand-new video of Gouken taken from the game which you can check out below.
I'm really digging that 2D meets 3D style with a full understanding any attempt to play online will result in my receiving a thorough beating.