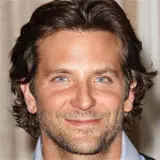 Bradley Cooper has nabbed one of the biggest fish of them all in Steven Spielberg to helm American Sniper, a film Cooper is producing based on the book about Navy SEAL Chris Kyle.
Cooper will star in the film as Kyle, a sniper whom over the course of his career accumulated the most number of kills for an American soldier in this country's history. Sadly Kyle himself was shot and killed this past February on American soil by a fellow veteran while practicing at a shooting range.
The book American Sniper: The Autobiography of the Most Lethal Sniper in U.S. Military History that the film will be based off sat on the New York Times bestseller's list for 18 weeks. Cooper and his production company saw the promise in the book for the big screen and optioned the rights last year.
Jason Hall has already penned the script for American Sniper with Spielberg expected to roll cameras with Cooper as the lead early next year.
For Spielberg, American Sniper marks his first directorial gig since last year's Lincoln. The other project that had been on Spielberg's radar, the big budget Sci-Fi film Robopocalypse, appears to have shifted further onto the backburner with this news.
Source: THR