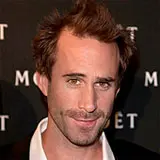 Joseph Fiennes' suddenly open summer calendar after ABC canned FlashForward was quickly filled today with news the actor has joined the cast of Starz' new dramatic Camelot television series.
Per Variety, Fiennes and French actress Eva Green (Casino Royale) have signed on to play Merlin and the sorceress Morgana, respectively. They join previously cast Jamie Campbell Bower (The Twilight Saga: New Moon and Harry Potter and the Deathly Hallows) as Arthur and British actress Tamsin Egerton as Guinevere.
For Green, Camelot will be her first foray into television. She has not been shy in shedding her clothes in film though it's unclear if Starz will take a similar lascivious approach with Camelot as they have with Spartacus.
Filming on Camelot is expected to being later this month in Ireland. The first of 10 ordered episodes will begin airing on Starz sometime in the first quarter of next year.