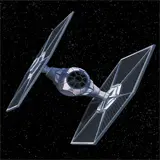 Lucasfilm's new animated television series Star Wars Rebels was the focus of a panel at Star Wars Celebration Europe today as executive producer Dave Filoni revealed the show's logo and concept art inspired by Ralph McQuarrie.
Star Wars Rebels is set in the time period between Episodes III and IV. The Empire has taken hold of the Galaxy under the leadership of the Emperor and his Sith enforcer, Darth Vader. It is a time period where familiar sights like Stormtroopers and Star Destroyers will be common, and the rebellion will be forged as the last of the Jedi are hunted down.
At the panel, Filoni talked about the huge influence McQuarrie's concept art for the Original Star Wars trilogy had on the Rebels look and feel. Those in attendance at the panel got to see a very McQuarrie-esque Stormtrooper, the interior of a Star Destroyer, and the heroes main ship called Ghost (see below). The two pieces of concept art released publicly right now both feature familiar Imperial Tie Fighters.
Star Wars Rebels will premiere via a one-hour event on Disney Channel in Fall 2014, followed by episodic appearances on Disney XD.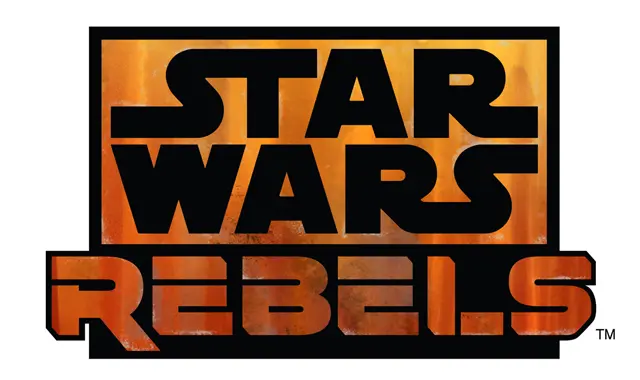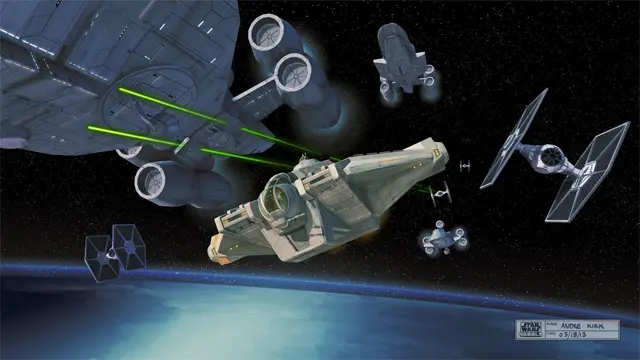 Source: Star Wars