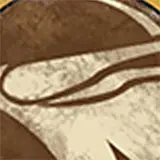 If you recognized numerous familiar faces and names from the original Star Wars trilogy scattered throughout Lucasfilm's animated television series Star Wars: The Clone Wars, you haven't seen anything yet. The time will be coming for the Rebellion to assemble and fight back against the Empire on the small screen.
Disney and Lucasfilm have revealed the next animated Star Wars series will be titled Star Wars Rebels. As the name implies, it will be set between the events of Revenge of the Sith that saw the Empire and Darth Vader come to be, and A New Hope in which Luke Skywalker began his heroic journey from farm boy to savior of the Galaxy. This is a time period that has not yet been explored in the Star Wars mythos on the big or small screen, one in which Darth Vader leads the Empire to rule the Galaxy with an iron fist and hunts down the last remaining Jedi who survived the Emperor's purge via Order 66.
Star Wars Rebels opens the door for some key members of the Rebel Rebellion that appeared in Return of the Jedi to potentially become prominent players. These include Mon Mothma, Admiral Ackbar, and numerous background aliens seen during the Rebel briefing scenes such as "Prune Face" (a shout out to the old Kenner/Hasbro toys).
The big draw to Star Wars: Rebels will be the return of Darth Vader in new material. I would expect him and the Empire, including Grand Moff Tarkin and the Emperor, to be heavily featured in the new series. The door will also be open for Ahsoka Tano to possibly return after she left the Jedi Order in the 100th episode of The Clone Wars.
Disney will be unveiling Star Wars Rebels on Disney XD in fall 2013, first with a one-hour movie event, followed by subsequent 30-minute episodes.
The Clone Wars showrunner Dave Filoni will be executive producing along with Greg Weisman (Young Justice) and screenwriter/producer Simon Kinberg (X-Men: First Class, Mr. and Mrs. Smith). Kinberg, who is consulting on the J.J. Abrams big screen sequel Star Wars Episode VII, will also write the series premiere.
A first look at Star Wars Rebels will make its public debut at Star Wars Celebration Europe this July. Be sure to follow Star Wars Rebels on Facebook and check out the teaser image below that is similar to the markings seen on the s-foils of the Rebellion's X-Wing Fighters.
Source: Star Wars