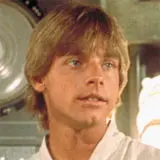 Walt Disney Company chairman Alan Horn took the stage at CinemaCon in Las Vegas, Nevada yesterday and confirmed the ambitious plans for the Star Wars theatrical franchise following the Mouse House's acquisition of LucasFilm from George Lucas this past fall.
First, Horn confirmed that Star Wars Episode VII will be released in summer 2015 as initially planned. There was some doubt over whether director J.J. Abrams would have enough time to work on the film after wrapping up his directorial, post-production and publicity duties on Star Trek: Into Darkness for Paramount. Per Horn's remarks, the hyperdrive is fully functional to continue the Skywalker story with a new trilogy in a little over two years time.
Horn then went on to state that new Star Wars films will be delivered on an annual basis, with standalone films featuring secondary characters filling in the gaps between the main new trilogy. For example, a standalone film would arrive in 2016, followed by Episode VIII in 2017, and so on. The current plan will deliver a minimum of six new Star Wars films through 2020, but would certainly continue beyond that date if the films are financially successful and audiences want more.
We could be on the cusp of relevatory Star Wars: Episode VII news with May the Fourth (May 4) just around this corner. This annual celebration of Star Wars is a perfect opportunity for Disney and LucasFilm to let a new cat out of the bag. Maybe the film's title? Or confirmation of Mark Hamill, Carrie Fisher and Harrison Ford returning as Luke Skywalker, Princess Leia and Han Solo, respectively? At the very least it would be nice if Disney shared a release date.
Star Wars Episode VII is being penned by Michael Arndt (Little Miss Sunshine) and produced by Kathleen Kennedy.