Benedict Cumberbatch as John Harrison sets his devious plans in motion in the new international trailer for J.J. Abrams' Star Trek Into Darkness.
The trailer starts off suspiciously familiar with footage we have seen in previously released trailers. Then Peter Weller makes his first appearance as an officer of Starfleet, something we haven't seen before, and then Harrison shows up in a ship of some sort and starts blasting Starfleet's highest ranking officers into bits. It's unclear whether Weller survives the attack. The assumption considering the trailer states that Starfleet's command has been destroyed is that he does not.
From there the Star Trek Into Darkness international trailer kicks into overdrive with one action sequence after another. It's a mix of new and previously seen footage, including a shot of Carol Marcus in her underwear and Kirk checking her out with a look of approval. If the Star Trek timelines stay somewhat parallel then they will become the parents of David Marcus.
The message this trailer delivers is clear: J.J. Abrams cracked his shield of secrecy a little bit and wants us to know that Star Trek Into Darkness is one seriously action-packed ride that is not to be missed.
Star Trek Into Darkness stars Chris Pine, Benedict Cumberbatch, Zoe Saldana, Anton Yelchin, John Cho, Zachary Quinto, Simon Pegg, Bruce Greenwood, Karl Urban, Alice Eve and Peter Weller. The latest mission of the Starship Enterprise and her crew commences May 17.
In addition to the new Star Trek Into Darkness trailer below, also check out the new one-sheet poster that was revealed via URLs hidden within the trailer.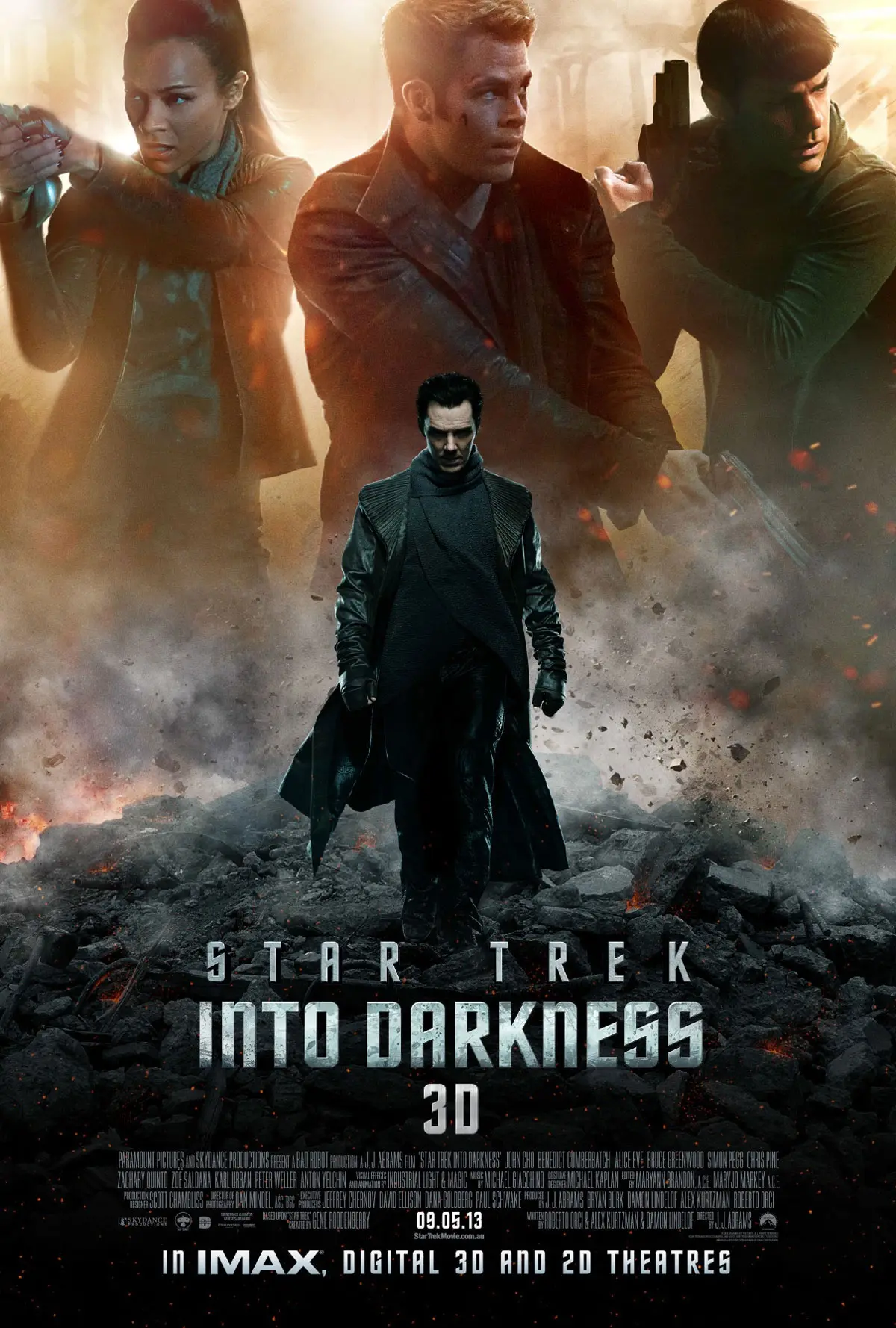 Poster Source: Trek Movie