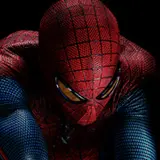 Stan Lee donned sunglasses and took to the podium at this past weekend's Dallas Comic-Con and talked openly about his cameo appearance in The Amazing Spider-Man. Maybe a little too open for Columbia Pictures and director Marc Webb.
Lee described the cameo as being "one of the funniest you will ever see" and goes on to refer to it as being "genius." He then spells out the scene in detail including naming The Lizard and the location where the cameo takes place. It's far more than anyone else involved with the production has talked about.
Someone filmed the panel and put it on YouTube for all to see. If you want to hear Stan Lee talk about his cameo in The Amazing Spider-Man and don't mind spoilers, watch the video below.
Source: ComingSoon