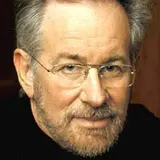 Steven Spielberg's next directing gig will not be Lincoln as many, myself included, had been hoping.
Per Variety, instead Spielberg will helm a film based on the 1944 Mary Chase Pulitzer Prize-winning play Harvey about a man and his unusual friend, a six and one-half foot tall invisible rabbit. Harvey went on to become a motion picture in 1950 starring Jimmy Stewart and Josephine Hull and is considered a classic today.
No actors have been attached to Harvey and whoever is chosen to fill the shoes of Jimmy Stewart will be scrutinized to no end. Will Ferrell and Tom Hanks come to mind as possibilities, but any names tossed about at this point are purely speculative.
Spielberg's reasoning for not choosing Lincoln at this time had to due with where the film is in the development process. Harvey's script has already been completed by author Jonathan Tropper – his first – and Spielberg wanted to jump into a gig quickly while his creative iron remains hot.