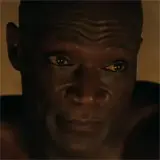 After tonight's 'Reckoning' episode there will be only one hour left of Starz' Spartacus: Gods of the Arena. After that the Spartacus franchise will be on hiatus until season two of Spartacus: Sand and Blood premieres early next year.
To help you get ready for Spartacus: Gods of the Arena episode 5 tonight, below you can watch a pair of preview clips and the overall episode preview below. The preview clips both featuring Oenomaus are called 'Competition for True Worth' and 'The Weight of Secrets' while the overall episode arc centers around a tournament to determine the most worthy of Gladiators for Titus' House.
As Gods of the Arena ticks down to a close we're left wondering what will become of Melitta. She is only referenced as a "memory" in 'Blood and Sand' leaving many to believe she won't survive the finale.
Spartacus: Gods of the Arena episode 5 'Reckoning' airs tonight at 10:00 p.m. ET/PT exclusively on Starz.