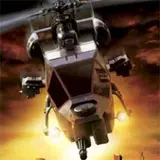 Sony has five catalog Blu-ray Disc releases scheduled for August that we have known about for some time. Now I can share the full scoop for each release and in the case of all but one, the finalized Blu-ray cover art.
four of the five catalog titles will be released on August 11: Blue Thunder, Starman, About Last Night, and St. Elmo's Fire. The fifth, Go, will arrive a week later on August 18.
Each film will be offered in its original aspect ratio at 1080p resolution with 5.1 Dolby TrueHD audio.
Bonus features are mostly rehashed with a couple Blu-ray exclusives as noted below. BD-Live access is standard on all discs.
Blue Thunder
Commentary with Director John Badham, Editor and Motion Control Supervisor
The Special: Building of Blue Thunder: Making of the Helicopter
1983 Ride With The Angels: Making Blue Thunder – Multi-part Featurette
Theatrical trailer
BD-Live
Starman
About Last Night
Original Making-Of Featurette
Ed Zwick and Rob Lowe in Conversation
BD-Live
St. Elmo's Fire
NEW: Deleted Scenes (BD exclusive)
Commentary with Director Joel Schumacher
Joel Schumacher Remembers St. Elmo's Fire (BD exclusive)
"Man in Motion" – John Parr Music Video
BD-Live
Go
Commentary with Director Doug Liman & Editor Stephen Mirrione
Making of Featurette
Music Videos

"New" by No Doubt
"Magic Carpet Ride" by Philip Steir
"Steal My Sunshine" by Len

Deleted Scenes
BD-Live
Where it gets tricky is pricing which unexpectedly is not even across the board. Starman's SRP is set at $28.95 while Blue Thunder, St. Elmo's Fire and About Last Night are $34.95, no doubt due to the inclusion of bonus features which Starman lacks. Go does not have a retail price yet but will likely land at $34.95.
All of the titles are available for pre-order at Amazon.com which you can quickly access via our Blu-ray Pre-Order page linked below the cover art.