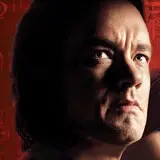 It's been over two years since Sony originally planned to make The Da Vinci Code one of their top tier Blu-ray Disc releases during the format's early months. But promises of advanced bonus features and a multi-disc set soon vanished and wouldn't be heard from again until retailer Amazon.com began taking pre-orders for the set a few weeks ago.
Now Sony has confirmed those pre-orders by announcing The Da Vinci Code will finally be released on Blu-ray Disc April 28 in a two-disc set with a 1080p transfer and 5.1 Dolby TrueHD audio.
Ron Howard revisited the film to offer up a new select scene commentary, one of several Blu-ray exclusive bonus features that also includes Sony's Cine-Chat.
Disc 1
NEW Select Scenes Commentary with Director Ron Howard
Unlocking the Code Interactive Picture-in-Picture
Cine-Chat

Disc 2:

Featurettes Include First Day on the Set with Ron Howard
A Discussion With Dan Brown
A Portrait of Langdon
Who is Sophie Neveu?
Unusual Suspects
Magical Places
Close-up on Mona Lisa
The Filmmakers' Journey
The Codes of The Da Vinci Code
The Music of The Da Vinci Code
Book to Screen
The Da Vinci Props
The Da Vinci Sets
Re-creating Works of Art
The Visual Effects World of The Da Vinci Code
Scoring The Da Vinci Code
La Partie Francaise Du Da Vinci Code
The Da Vinci Code on Blu-ray is up for pre-order at Amazon.com with a price of $26.99. Click here to secure a copy.