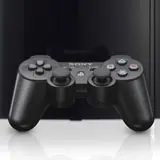 Eric Lempel, the Director for PlayStation Network Operations, has updated the official Playstation blog with news PS3 fans the world over have been waiting to hear.
Firmware version 2.41 will be available very soon via the Playstation Network sans the bugs that plagued select Playstation console owners who downloaded version 2.40.
Here is the update in Eric's own words.
"Hi, everyone. As many of you know, we released PS3 firmware update v2.40 last week, but had to take it offline temporarily because, for a limited number of users, the XMB wouldn't display after the update was installed. We've been able to fix the problem, and I'm happy to report that firmware update v2.41 will be released shortly.

We want to extend our apologies to the PlayStation community for any inconvenience. Now we'll be looking forward to seeing everyone online and racking up those trophies!"
Just like that a crisis has been averted and life returns to normal in Playstation 3 land. Get ready to grab 2.41!