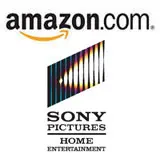 Online retailer Amazon.com and Sony Pictures Home Entertainment have teamed up and created a new Sony High-Def portal at Amazon.com featuring Sony movies, games, TVs, laptops and more. To celebrate the new site and the holiday shopping season, they're giving away Blu-ray and PS3 prizing in a massive high-def sweepstakes.
The giveaway will begin on December 8 and run through January 18. The winners will be announced before February 1.
So what's up for grabs, you wonder? There will be 14 winners total including one grand prize winner. The prizing breaks out as follows:
One Grand Prize: One Sony BDP-S550 Blu-ray player, five Sony BMG Music Blu-ray titles and 10 Sony Pictures Home Entertainment Blu-ray titles
One First Prize: One PlayStation 3, one copy each of LittleBigPlanet and Resistance 2
Two Second Prizes: One The House Bunny Blu-ray Disc autographed by Anna Faris and one Hancock Blu-ray Disc autographed by Will Smith
Ten Third Prizes: One Hancock Blu-ray Disc
Though the sweepstakes does not begin until next week, the store is open now and ready for browsing. It it already promoting a new $50 off the purchase of a Sony Playstation 3, game, remote and Blu-ray movie bundle.
Click here to visit the Sony High-Def Store at Amazon.com, where you can enter the sweepstakes beginning December 8.