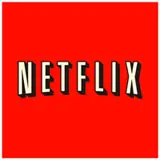 Sony has announced it has partnered with Netflix to offer streaming of Netflix films via the Playstation 3 console beginning in November.
The service will be open to Netflix customers within the United States. If you are a customer and own a PS3, you will be able to stream movies from an abbreviated version of the Netflix library onto your console for no additional cost.
Microsoft offers a similar service for Xbox 360 but the difference is you have to be a Xbox Live Gold subscriber to access it. That brings with it a $50 annual fee.
Initially users will have to use a Blu-ray Disc to access Netflix via PS3. A firmware upgrade will negate the use of Blu-ray in the future though Sony has not offered a timetable for that functionality.
We will pass along an exact date for Netflix to arrive on PS3 when it is announced.