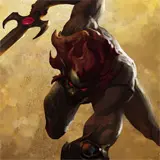 Next year the Thundercats will finally return to the airwaves in an all-new animated series on the Cartoon Network.
Modernizing the Thundercats for modern audiences faces a number of challenges, one of which is how to handle Lion-O's furry sidekick Snarf. MTV spoke with Thundercats producer Michael Jelenic and was able to get the full Snarf scoop.
"Everyone always wants to know about Snarf," Jelenic told MTV, realizing the character presented a no-win situation. Put him in as he was and people would complain. Leave him out and get the same response.
The solution? Keep Snarf, but make him more primitive and less likely to annoy viewers. "He will be in it," Jelenic continued. "And he will not talk. Don't worry."
The interview also offers up some idea of how the show is being designed and how the back story will be simplified. Read the full interview here.