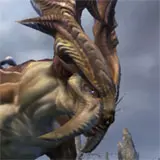 SEGA has announced Golden Axe: Beast Rider, the re-imagining of the Genesis classic Golden Axe, is now shipping to stores exclusively on Xbox 360 and Playstation 3.
The original game's heroine, Tyris Flare, returns in Beast Rider. This time, she has a new ability to mount five beasts to aid in her adventures: the Abrax, Lynth, Miragore, Krommath and the Megabrax.
Each beast has its own powers and abilities to aid in traversing the expansive lands. Additionally, Tyris will be able to call upon her own magic spells.
Golden Axe: Beast Rider carries a retail price of $59.99.