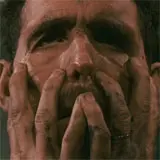 Sony Pictures has released the second trailer for director Nimrod Antal's Armored.
Armored help Antal land the Predators directing gig for Robert Rodriguez which alone ups its intrigue value. As you'll see in the trailer, Sony keeps little under wraps in giving away several twists and turns.
Armored stars Matt Dillon, Jean Reno, Laurence Fishburne, Amaury Nolasco, Fred Ward and Heroes' Milo Ventimiglia. Look for it in theaters on December 4.
A crew of officers at an armored transport security firm risk their lives when they embark on the ultimate heist… against their own company. Armed with a seemingly fool-proof plan, the men plan on making off with a fortune with harm to none. But when an unexpected witness interferes, the plan quickly unravels and all bets are off.
View the trailer in HD at Apple or check out the first Armored trailer.