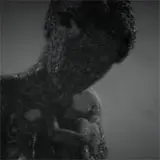 The worst kept secret in gaming is now official as Epic Games mastermind Cliff Bleszinski went on Jimmy Fallon earlier today and officially proclaimed that Gears of War 3 is coming to Xbox 360 in April 2011.
With the announcement comes the first cinematic teaser trailer titled "Ashes to Ashes" along with a few tidbits Fallon managed to pry out of Cliff while he had him in the hot seat. Seen in the trailer and confirmed by Cliff, for the first time in the franchise there will be female COG soldiers and double-barrel shotguns.
A new enemy called the Lambent (I think) appears behind the Locus Horde and towers over them. Per Cliff, this enemy has the ability to mutate on the fly and will cause all sorts of problems.
Lastly, Cliff wrapped up the short interview by stating the Gears of War release date will be April 8, 2011. He seemed pretty sure about it so mark your calendars for the final chapter in the Gears of War trilogy.
Click here to see the trailer at NBC.com (their embedding is messed up at the moment.)