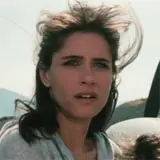 The year may be 2009, but Roland Emmerich has his sights set on recreating the prophesized destruction of mankind in 2012.
The first full-length 2012 trailer has arrived with a short intro by Emmerich to set the tone for roughly two minutes of non-stop special effects that follow. Seriously, did I just watch part or most of every effects sequence in the movie?
I'll give Emmerich this. He's taken inspiration from his past films Independence Day and The Day After Tomorrow and upped the ante. There is more national monument destruction in this trailer than those two films combined.
2012 stars John Cusack, Chiwetel Ejiofor, Danny Glover, Thandie Newton and Oliver Platt. Look for it in theaters this November, and possibly this trailer in front of Transformers: Revenge of the Fallen next week.
US Version
International Version
Check out the 2012 trailer in HD over at
Yahoo! Movies
.