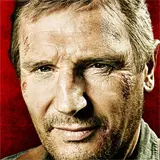 The second trailer for Fox's The A-Team movie is here and sets out to educate – or re-educate – us on the four men that comprise the team. It also proves that illegally parking in a handicap zone can be hazardous to your car insurance premium.
The A-Team stars Liam Neeson as Hannibal, Bradley Cooper as Face, Sharlto Copley as Murdock, and Quinton "Rampage" Jackson as B.A. Baracus. Co-starring are Jessica Biel, Patrick Wilson and Gerald McRaney.
Check out the second trailer below or catch the first trailer here. The second trailer is also available in HD at Apple.com.