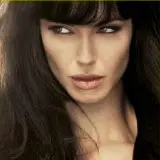 For the second time in the past few weeks, Sony Pictures Home Entertainment has pushed back the release of Salt starring Angelina Jolie on Blu-ray Disc and DVD.
Salt was originally intended to hit home video in early November. A couple weeks ago, it was pushed back to December 7. As of today, Salt will not make its way into your homes until December 21.
Sony is presented Salt on Blu-ray in a new unrated cut in an undetermined number of additional minutes. The lengthy roster of bonus materials are as follows.
movieIQ
The Ultimate Female Action Hero
The Real Agents
Spy Disguise: The Looks of Evelyn Salt
The Modern Master of the Political Thriller: Phillip Noyce
False Identity: Creating A New Reality
"The Treatment" Radio Interview with Phillip Noyce
SALT: Declassified
Filmmakers' Commentary
Unrated Filmmakers' Commentary
Unrated Extended Filmmakers' Commentary
Spy Cam: Picture-in-Picture
Pre-order Salt on Blu-ray for $23.99 at Amazon.com.