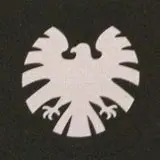 Marvel and ABC's S.H.I.E.L.D. pilot has been in production for well over a week and images from the shoot have been scarce to say the least. What has come online hasn't shown much of anything, even from Marvel's own social media source.
Stepping up to break the dry spell is Maurissa Tancharoen, executive producer and co-writer of S.H.I.E.L.D.. She tweeted a simple picture from the set that has more to say than all the previous images combined.
Tancharoen's image was taken within S.H.I.E.L.D. headquarters and offers a warning to employees that weapons and "alien tech" are not allowed beyond that point. Will alien tech be featured in the pilot? It's possible, especially considering the Item 47 short that saw a Chitauri weapon fall into the hands of a couple who aimed to use it to rob a bank. Alien tech is certainly a part of the Marvel cinematic universe after Thor and The Avengers, and will only become more so as the franchise moves forward.
The S.H.I.E.L.D. pilot is directed and co-written by Joss Whedon and stars Clark Gregg, Ming-Na Wen, Chloe Bennet, Elizabeth Henstridge, Brett Dalton and Iain De Caestecker. Odds are favorable that the pilot will debut at Comic-Con this summer and hopefully will be picked up to series and premiere on ABC this fall.
Source: Twitter