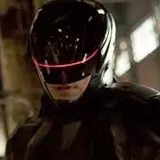 Director Jose Padilha's 2014 RoboCop remake looks like it will be seeking justice on Blu-ray, DVD and Digital HD on a release date of June 3.
The remake starring Joel Kinnaman, Gary Oldman, Samuel L. Jackson, Abbie Cornish and Michael Keaton underperformed at the North American box office with $57.3 million in ticket sales thus far. However, overseas has proven another story as gross ticket sales are currently at $183.4 million and continue to tick north closer toward the $200 million mark.
The release date appeared on Fox's own Fox Connect website so it's about as confirmed as can be without an official announcement in hand. That announcement should be coming within the next few weeks and we will certainly pass it along, as well as the pre-order link at Amazon.com, when they are released.
Here are the bonus features listed for the RoboCop (2014) Blu-ray, DVD and Digital HD release from Fox Connect:
Deleted Scenes
Omnicorp Product Announcement
RoboCop: Engineered for the 21st Century
The Illusion of Free Will: A New Vision
To Serve and Protect: RoboCop's Weapons
The RoboCop Suit: Form and Function
Theatrical Trailer 1
Theatrical Trailer 2
Likewise, the RoboCop cover art seen below is also from Fox Connect website and shouldn't be considered final until the official announcement is made.
Source: Fox Connect