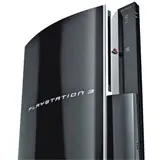 Evidence suggesting a Playstation 3 Slim console is just around the corner continues to mount with retailers adding the console to their websites.
Engadget has uncovered a pair of PS3 Slim pre-order pages, one at K-Mart and one at Sears. The price listed on each is $299 with the K-Mart link touting specs with Blu-ray Disc support, a 120GB hard drive, one DualShock3 controller, and 1080p video resolution via HDMI.
The August 24 release date seems a bit aggressive. Then again, Gamescom 2009 is about ready to commence and seems like the perfect opportunity for Sony to announce their new PS3 Slim ahead of the holidays and sneak it into stores right after the show concludes.
Either way, we should know a lot more about PS3 Slim, including the first official images, later this evening.