Today Capcom confirmed rumors by announcing Resident Evil: Operation Raccoon City is in development for Xbox 360, PS3 and the PC, and will evolve the franchise into a team-based shooter with a retro twist.
Capcom and co-developer Slant 6 Games are looking into Resident Evil's past for their narrative hoping you'll bite on the nostalgic lure. Resident Evil: Operation Raccoon City is set during the events of Resident Evil 2 and Resident Evil 3 in September, 1998. The events of those games will be reinterpreted so that you, as an Umbrella Security Services soldier, and a squad of up to three of your friends must play cooperatively to infiltrate Raccoon City and eliminate any survivors or bio-threats encountered.
Fans of Resident Evil games will recognize the Raccoon City Police Department and rookie cop Leon S. Kennedy, one of many people on your hit list to take down. Capcom promises many key events from Resident Evil 2 and Resident Evil 3 will be revisited, only this time you'll see them from a new perspective and have the opportunity to change the outcome.
Online play will feature a threesome of opponents as Umbrella Security Service, US Special Ops, and Zombies and Bio-Organic Weapons (B.O.W's) square off. The third element of CPU controlled Zombies and B.O.W's adds an extra wrinkle to simply chasing after another squad of players. Each team of human combatants will always have to keep an eye open for the gnarly and unpredictable third party.
Resident Evil: Operation Raccoon City is set for release this winter. Check out some early artwork from the game that is appearing on various magazine covers below.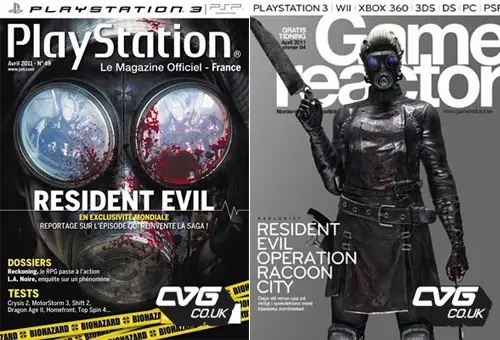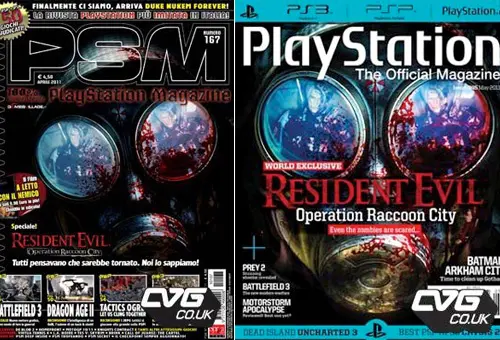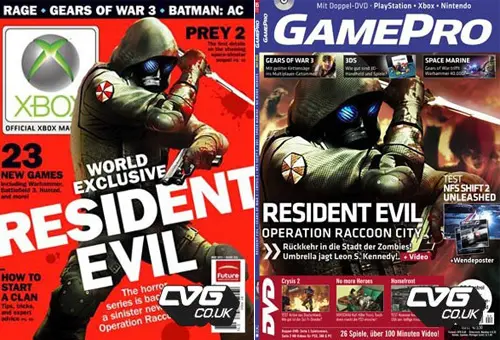 Image Source: CVG