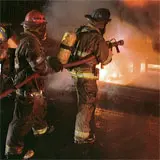 On November 6, Image Entertainment will release the IMAX film Rescue 3D on Blu-ray 3D and DVD. A Blu-ray 2D version will be included on the 3D disc.
Rescue 3D is an inside look at the heroism and skill required to save lives during a natural disaster. Featuring the 7.0 earthquake in Haiti, Rescue 3D introduces some of the men and women who save lives for a living, then captures their emergency response in the face of real-world disaster.
Image is presenting Rescue 3D in 1.78:1 1080p video and 5.1 DTS-HD Master Audio. Bonus features include interviews with rescuers.
Click here to pre-order Rescue 3D on Blu-ray 3D for a discounted price at Amazon.com.