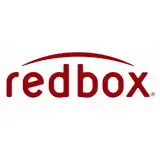 At the Entertainment Supply Chain Academy Edge conference today, Redbox president Mitch Lowe told the audience that nightly pricing for Blu-ray Disc titles will likely be $1.50. That is a 50% premium over what Redbox is currently charging for a DVD per night.
Lowe stated 16.9% of Redbox users own a Blu-ray player so the incentive to offer Blu-ray rentals is strong. While he would not offer a launch date, Lowe did mention he expects Blu-ray rentals to begin within the next few months and help push Blu-ray adoption through their 23% rental market share.
Blu-ray titles generally carry a premium over their DVD counterparts at retail so a markup on rentals should not come as a surprise. I would have expected more around the neighborhood of a 25% markup than 50%, the latter far exceeding any DVD versus Blu-ray retail markup.
Source: Home Media Magazine