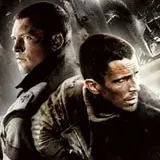 An email blast from the MPAA received by UGO.com has revealed Warner Home Video has officially rated a new director's cut of Terminator Salvation with an R.
There had been unproven speculation prior to Terminator Salvation's theatrical release suggesting it was originally intended to be R but the studio had it cut to a more family friendly PG-13. The new director's cut rating is for "violence and brief nudity" which fits right in line with what many feel a Terminator film should include.
Before you get all excited please keep in mind the additional minutes could span 30 seconds or 10 minutes. We simply don't know yet and will have to wait for Warner to formally announce the Blu-ray Disc and DVD release… an overdue announcement already.