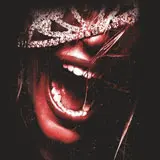 Sony Pictures Home Entertainment has passed along final cover art and disc specs for their new theatrical slash flick Prom Night on Blu-ray Disc, on schedule to arrive in stores on August 19 in an unrated cut.
Prom Night will be presented in widescreen 2.4:1 1080p video and 5.1 Dolby TrueHD in English and Portuguese.
Supplemental features are still as robust as when first announced with the title a few weeks ago. Sony obviously thinks highly of Prom Night to put this much efforts into extras. The full list is as follows.
BD-Live Interactive Poll: Where is the Best Place to Hide a Body?
Bonus View Picture-in-Picture Storyboard Track
Alternate Ending Commentary with Director and Cast
Cast & Director Commentary
Deleted Scenes with Commentary with Director and Cast
Alternate Ending
Bridgeport High Vikings Video Yearbook
A Night To Remember: The Making of Prom Night
Profile of a Killer
Gothic Spaces: Creating the Pacific Grand Hotel
Prom Night Photo Album: Real Prom Stories From the Cast
Prom Night on Blu-ray will carry an SRP of $38.96.
Pre-order Prom Night on Blu-ray for $26.95 from Amazon.com.