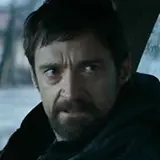 Prisoners starring Hugh Jackman and Jake Gyllenhaal opened on par with estimates heading into this weekend and should easily finish first by the time weekend totals are tallied. Last week's champ, Insidious: Chapter 2, slid into second, while The Family landed in third.
With kids entrenched in school and their studies, adults have taken over the box office and that's reflected in the films available to see and which ones are leading the pack. Prisoners, the story of a father whose child is kidnapped and his willingness to do anything to get them back despite butting heads with the police, was estimated to earn $20 million through its first three days of release. With $7 million on Friday from 3,260 locations, it is pacing right in line with those estimates.
Insidious: Chapter 2 nearly set the record for the biggest September opening of all-time last weekend, but hit a little turbulence in its second weekend of release. With $4.7 million on Friday, the second of what will likely be more horror films in the franchise has now earned $51 million to date and will have a tough time reaching $75 million unless Halloween gives it a boost in roughly a month.
Read our Insidious: Chapter 2 review.
The Family added $2 million to its total on Friday and now stands at $20.7 million overall. $30 to $35 million is a likely range for the R-rated comedy to end up at.
Sony and Screen Gems' Battle of the Year dance film starring Josh Holloway opened in fourth place with only $1.5 million. It will be lucky to hit $5 million through Sunday and will be high-stepping its way to home video in no time flat.
Warner's We're the Millers refuses to leave the top five and finished in fifth on Friday with $1.36 million. That may not seem like much, but the film has been out for over a month-and-a-half and has reached $134.9 million total gross to date.
Be sure to swing by Sunday to see if Prisoners was able to escape the teens and reach the projected $20 million everyone thought it would in its opening weekend.