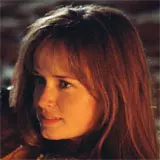 Fox Home Entertainment has announced a January 12 release date for Post Grad starring Alexis Bledel (Gilmore Girls) and Zach Gilford (Friday Night Lights) on Blu-ray Disc and DVD.
The romantic comedy failed to find legs at the box office with a total take of $6.4 million. Fox hopes it will fare better on Blu-ray with a 1.85:1 1080p transfer and 5.1 DTS-HD Master Audio presentation.
Despite the poor box office run, Fox has packed in an unusually large number of bonus features that will be shared between the standard and high-def versions.
Deleted and Alternate Scenes
"One Day" Music Video By Zach Gilford
Real Life Advice with Alexis Bledel and Zach Gilford
Know Your Strengths: Career Advice
How Not To Get A Job
A Guide To Moving Back Home
Dress For Success
Find Your Match! The Best Job For You
What Not To Wear
Post Grad Confidential
Click here to pre-order Post Grad on Blu-ray for $27.99 at Amazon.com.