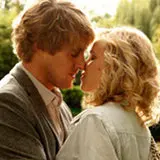 Woody Allen's Midnight in Paris has been considered by many critics and moviegoers to be his best film in many, many years. It could be many, many more months until it makes its way to Blu-ray and DVD.
Sony Pictures Home Entertainment's media website updated this morning and added a vague listing for Midnight in Paris. Most of the usual information in the listing is blank. However, there is a release and it's unusually far out: December 20, 2011.
This release date is either on the money or a hiccup in Sony's system. I'll keep an eye on it either way and update this article with new information as it's received.
Midnight in Paris stars Kathy Bates, Adrien Brody, Carla Bruni, Marion Cotillard, Rachel McAdams, Michael Sheen and Owen Wilson. It's still playing theatrically in limited release. Check out the trailer below.