Portia de Rossi will get a black-and-white makeover to assume the role of Lily Munster in NBC's The Munsters reboot project, Mockingbird Lane.
The role of Lily Munster was originally handed to Mariana Klaveno with the caveat that she had to be released from her obligation to ABC for the pilot Devious Maids. With the pilot still in play for a pick-up at Lifetime, Klaveno remained unavailable for the Lily Munster role when NBC needed it cast, forcing NBC to look elsewhere.
Portia de Rossi made her first big splash on television in the courtroom dramedy Ally McBeal. Since then she has worked in Arrested Development, Nip/Tuck and Better off Ted. It remains unclear how her joining Mockingbird Lane might affect the upcoming Netflix continuation of Arrested Development where she would resume the role of Lindsay Bluth Funke.
NBC continues to rack up notable names for Mockingbird Lane. In addition to Portia de Rossi as Lily Munster, already on board are Jerry O'Connell as Herman Munster, Eddie Izzard as Grandpa Munster, Mason Cook as son Eddie Munster, and Charity Wakefield as their "normal" cousin.
The Mockingbird Lane pilot was written by Bryan Fuller (Pushing Daisies) and directed by Bryan Singer (X-Men). Production is scheduled to get underway this summer.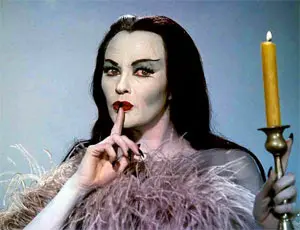 Source: THR