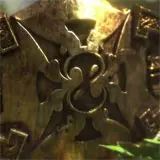 Today at Gamescom in Germany, Lionhead's creative director Peter Molyneux revealed Fable 3 (or III) is currently in development and will be released exclusively on Xbox 360 during the 2010 holiday season.
Fable III is set five decades after the events of Fable II. Players will assume the role of the hero's child from Fable II who becomes the king or queen of Albion.
Taking a page from the Overlord franchise, decisions made as a ruler in Fable III will affect the land you rule. Will you be a Monarch or a Tryant? How far will you go to ensure the crown never leaves your head?
Molyneux promises much tougher moral choices, deeper consequences and many more interactive adventure elements in Fable III. He does not promise Project Natal support despite rumors suggesting the Xbox 360 motion control system will arrive on retail shelves around the same time frame.
Check out the Fable III reveal trailer below.