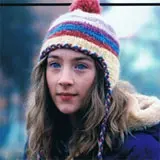 DreamWorks Pictures and Paramount Pictures have pushed back the wide release date for Peter Jackson's The Lovely Bones from Christmas Day to January 15, 2010.
The fantastical film will still be unspooled in Toronto, Canada on December 25, and in New York and Los Angeles this upcoming weekend. If you are in any of those markets then check your local cinemas for showings.
The reasoning behind this shuffle is unknown but it could have something to do with staying clear of Fox's Avatar on December 18 and Warner Bros.' Sherlock Holmes on Christmas. Its new competition will be The Book of Eli with Denzel Washington, Hoodwinked Too! Hood vs. Evil and The Spy Next Door with Jackie Chan.
Keep in mind Paramount and DreamWorks might decide to move The Lovely Bones again so January 15, though just confirmed, is still subject to change.